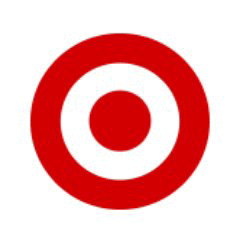 Here's what's free this week at Target:
Nabisco Wheat Thins or Triscuit Crackers, $2.50
Nabisco Oreo Spring Cookies $2.99
B2G1 FREE Nabisco Products, 3.5 oz. + (up to $4.49) printable
$2.50 cash back wyb 2 Nabisco (Oreo, Ritz, Wheat Thins, Triscuits, Good Thins via Checkout 51 (can redeem up to 3 times)
Buy 4 Wheat Thins or Triscuits and 2 Spring Oreos, pay $5.78 (before tax) out of pocket and receive $7.50 cash back
Little Duck Organics Tiny Gummies, $1.49
$1.00 cash back wyb Little Duck Organics Snack Product via MobiSave
Chobani Meze Dips, 10 oz., $3.59
$1.00 cash back wyb Chobani Mezé Dip, four select varieties, 10 oz. via
biota
Just Mayo, 12 oz., $2.50 (exp 7/9)
-$1/1 Just Mayo, 12 oz. printable
$1.50 cash back wyb select Just Mayo via
biota
Tip: Just by purchasing the items above you're at $41.83 needed towards the $10

gift

card

when you purchase $50 in groceries this week!!
Gillette Series Shave Gel $1.97
-$2/1 Gillette Shave Gel, 5.9 oz.+ PG 7/3 (exp 7/30)
CeraVe Trial Size Healing Ointment B3G1 $3.99 (exp 7/9)
B3G1 Trial & Travel Size
products (Target coupon) printable
-$3/1 CeraVe Product SS 5/15