Friday, June 23, 2017
Posted by

Mendy Loyd
at 5:16 PM
No comments:

Links to this post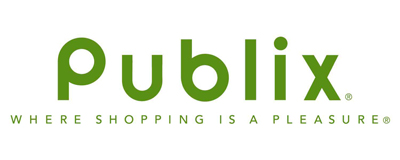 Here are all the current deals and corresponding coupons that are free this week at Publix. Please let me know if you find a deal I've missed!
Keep in mind…for now, coupons in the North Alabama markets still double. They do NOT in most other markets. Some of the deals listed here require the manufacturer coupons to double in order to be free.
Weekly Ad
Popcorners Popcorn or Chips, 7 oz., BOGO $2.99
-$1.25/1 Our Little Rebellion PopCorners, 7 oz., printable
$1.00 cash back wyb PopCorners popped corn chips, 7 oz., via mobiSave
Neutrogena Shampoo, $2.99
Grocery Flyer (exp 6/23)
none
Personal Care Flyer (exp 6/30)
none
Other Deals
Posted by

Mendy Loyd
at 4:21 PM
No comments:

Links to this post
Friday, June 16, 2017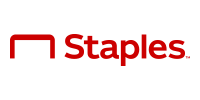 BIC Pen & Mechanical Pencil Multipacks, Buy One Get One 50% off, $2.00-$10.29
-$1.50/2 BIC Stationary products SS 6/11
Pilot Pens, Buy One Get One 50% off, $5.49-$20.99
Sharpie Electro Pop Markets, 24 ct., $10.00
$0.55 cash back wyb Sharpie Extreme via Checkout51
Post-it Pop Up Notes, Dispensers, Flags & Tabs, B2G1 $4.00-$24.99
-$1.00 off $4.00+ Post-it Brand Flags or Tabs purchase

printable
-$2.00 off $5.00+ Post-it Pop Up Notes Dispenser purchase

printable
K-Cups, 16-18 ct., B2G1 $9.99-$14.99 (The Original Donut Shop pictured)
Post-it Easel Pads, B2G1 $26.99-$33.99
-$3.00 off $10.00+ Post-it Easel purchase

printable
Duracell Batteries & Flashlights, B2G1 $1.99-$39.99
Pilot Friction Erasable Gel Pens, 3 ct., $8.49
Get back $8.49 in rewards, limit 3
Posted by

Mendy Loyd
at 7:01 PM
No comments:

Links to this post
Thursday, June 15, 2017
Here are the best deals this week at North Alabama Aldi locations:
Aldi does not take coupons. Make sure to bring your own bags and take a quarter for cart rental (you'll get it back when you return the cart). Aldi does not take checks but they now accept credit cards!
Watermelon, seedless, $2.99 each
Blackberries, 6 oz., $0.99
Strawberries, 1 lb., $1.49
Grapes, red, 2 lbs., $0.99/lb.
Pork Spareribs, $1.99/lb.
Chicken Drumsticks, family pack, 5 lbs., $0.69/lb.
Prime Rib or New York Strip Burgers, $5.99/lb.
Ground Beef, 80% lean, $2.79/lb.
Pork Chops, assorted, $2.39/lb.
Prosciutto Panino, 8 oz., $3.99
Sweet Butter or Caesar Salad, 6-10 oz., $1.99
White Cheddar Cheese, 10 oz. $2.49
Hand Crafted Cheese, flavored, 8 oz., $2.99
Gouda, Edam or Smoked Gouda, 7 oz., $2.99
Dark Chocolate Sea Salt Caramels, 10 oz., $2.99
Biscotti, 5.52-6.88 oz., $2.89
Brioche Loaf, 17.6 oz., $3.99
Feta or Blue Cheese Crumbles, 4-5 oz., $1.49
French Onion Dip, 16 oz., $0.99
Waffle Cones, 12 ct., $1.59
Ice Cream Sandwiches, 12 ct., $1.99
Posted by

Mendy Loyd
at 8:04 PM
No comments:

Links to this post